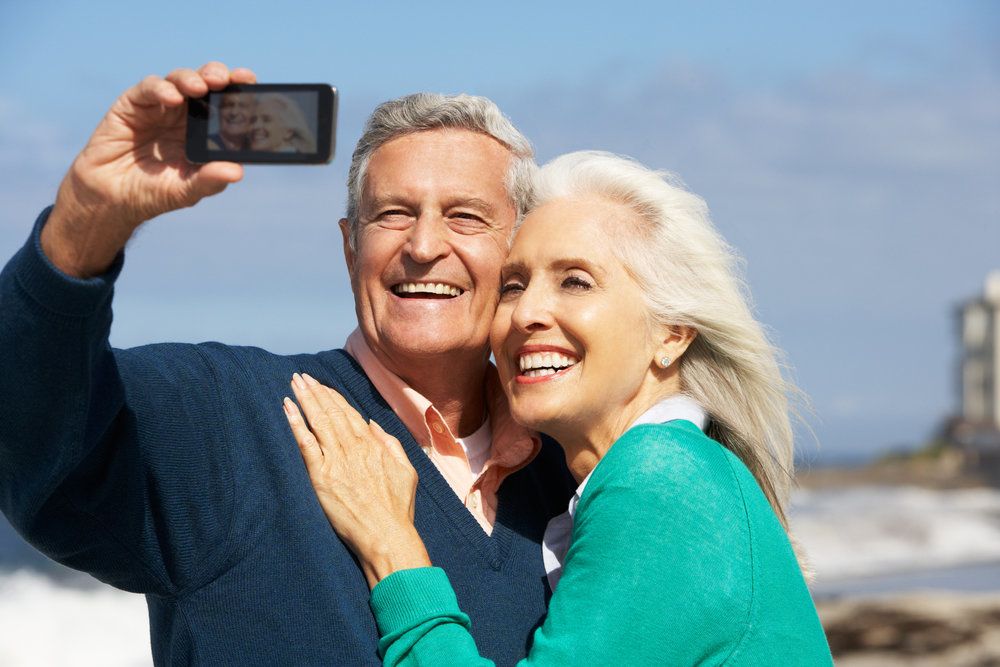 Dental implants are a great option for permanently restoring missing teeth. You may be considering dental implants to replace your missing teeth, but if you're a smoker, you need to be aware of the risks smoking adds to dental implant treatment. Lincoln cosmetic dentist Andrew R. Glenn offers this overview to help you understand the dangers of smoking in relation to dental implant treatment.
The Increased Risks Associated with Smoking
Dental implant treatment requires minor oral surgery. As with any surgery, there are always possible risks. Those who smoke are at greater risk of encountering complications, including implant failure, than those who do not smoke. Smoking increases the likelihood of complications following surgery for a number of reasons. Smoking reduces the amount of oxygen within the blood, which inhibits the body's ability to heal, and increases the risk of infection. Smoking puts dental implant patients at an increased risk for the following:
Delayed recovery: As stated prior, smoking inhibits the body's ability to heal. Smoking reduces oxygen in the bloodstream, which is vital to the healing process, making recovery slow and delayed. Slowed recovery leaves patients open to complications like infection and implant failure.
Infection: Smoking can introduce bacteria into the mouth, increasing the risk of infection at the implant site. Smoking also impairs the body's ability to fight infection.
Peri-implantitis: Peri-implantitis is a complication often seen in those who continue smoking after dental implant treatment. Peri-implantitis occurs when the area around the dental implant becomes inflamed, leading to the development of a mucosal pocket. Mucosal pockets prevent the jawbone from healing and bonding properly to the dental implant, resulting in implant failure.
Dental implant failure: The risk of dental implant failure is greatly increased amongst smokers. Dental implants may fail due to infection, difficulty healing, or the development of peri-implantitis.
Possible interference with medication: Smoking can interfere with the effectiveness of certain medications, specifically antibiotics, which can increase the risk of complications.
How Should Smokers Prepare for Dental Implant Surgery?
Smokers must prepare for dental implant surgery as far in advance as possible by quitting smoking and not smoking again until fully recovered. Smokers should stop at least four weeks prior to surgery and avoid smoking during recovery, which can take more than six weeks. Quitting smoking is not only necessary to decrease your risk of complications following dental implant surgery, it can also help you reduce the risk of gum disease, tooth decay, heart disease, and cancer. Here are some tips to help you stop smoking before and during dental implant recovery:
Seek nicotine replacement therapy: Nicotine therapy treatments can be prescribed by your general physician to help you fight nicotine cravings and stop smoking.
Chew on sugar-free gum: Chewing on sugar-free gum can help you avoid smoking by keeping your mouth occupied and distracting you from grabbing a cigarette.
Get support: Find on online support group or turn to friends and family to get support.
Decrease tobacco cravings with physical activity: Engaging in30 minutes of physical activity, like walking or jogging, can help prevent tobacco cravings. If you don't have time for a full 30 minutes of activity, try doing squats, jumping jacks, or even housework to distract you from smoking.
Schedule a Consultation
To find out more about smoking and dental implants, schedule a consultation with Dr. Glenn.
Related to This