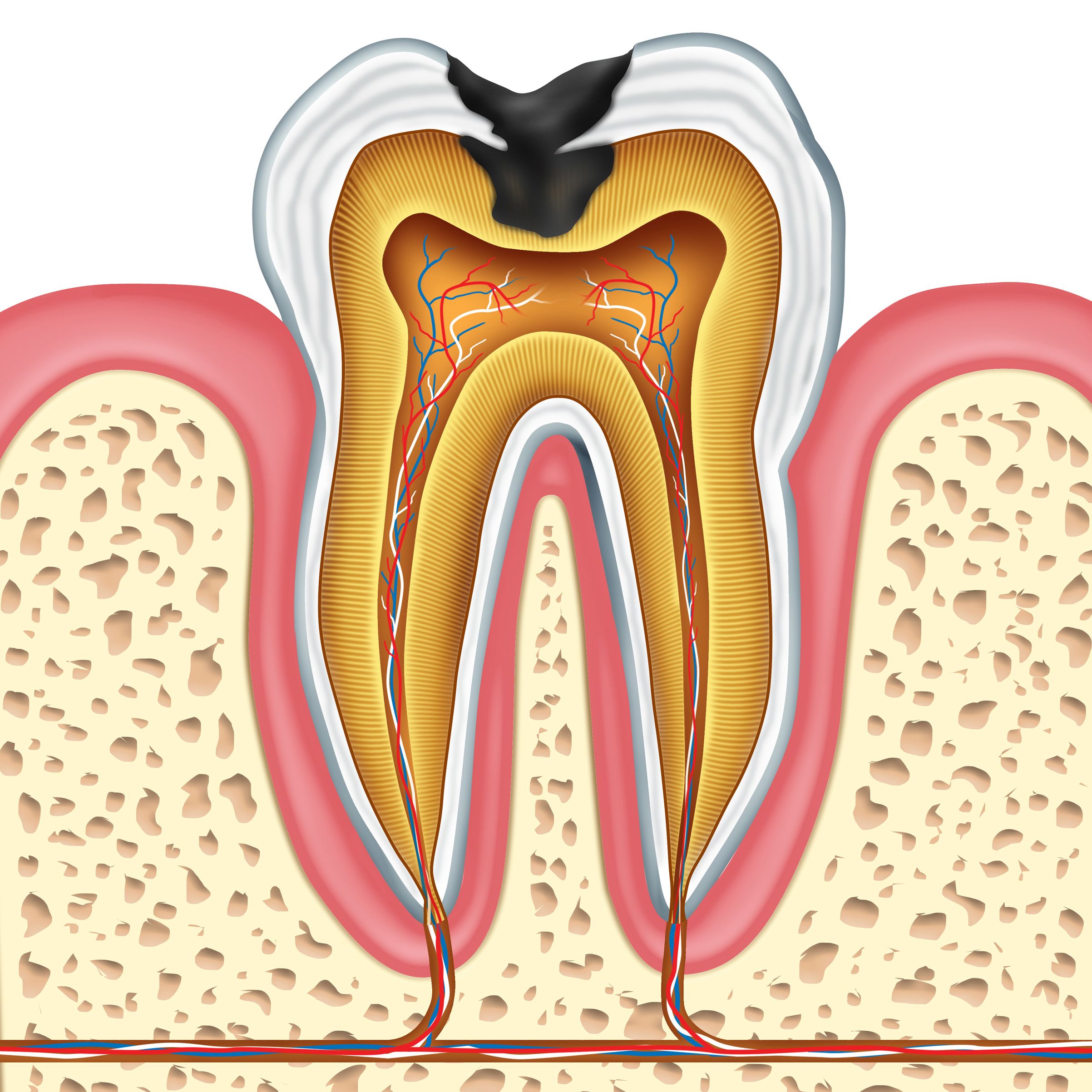 Dr. Andrew Glenn is committed to the people of Lincoln, offering advanced dental treatments that meet their needs and help them smile with confidence. When it comes to missing teeth, this can mean the use of
dental implants, artificial tooth roots to support bridges and dentures
.
One of the common causes of tooth loss is tooth decay. Since many people misunderstand cavities, we'd like to go over the basics right now.
About Tooth Decay
Tooth decay refers to cavities and serious damage to the overall tooth structure as a result of oral bacteria feeding on food particles on or between the teeth. This can penetrate the outer enamel later of the tooth and then affect the underlying dentin as well as the hollow pulp chamber within the tooth.
During this process, the oral bacteria creates plaque, a sticky biofilm that allows the bacteria to remain in place. This plaque can harden into tartar, which makes it easier for the bacteria to remain in place and do serious harm to the teeth.
Even small amounts of tooth decay can lead to potentially serious dental health and general wellness issues. In many cases, tooth decay is treated using fillings, inlays, onlays, and crowns.
How Bad Can Tooth Decay Get?
Bad tooth decay can leave a tooth extremely weak and prone to damage or breaking. Sometimes this can cause serious toothaches and pain when biting and chewing. This also makes serious chips and cracks in teeth more of a hazard.
In cases of severe tooth decay, a tooth may potentially break entirely or gradually fall out because of major compromises to overall structure. In such cases, patients will suffer from a tooth gap and a missing tooth.
Root Canal Infections
To understand root canal infections, it's important to understand the anatomy of a tooth in a bit more detail. Inside of each tooth is a strand of dental pulp. This dental pulp is made of nerves, connective tissue, and blood vessels, and was essential for the initial formation of the tooth. When oral bacteria accesses the interior of the tooth as a result of severe tooth decay or tooth injury, this results in a root canal infection.
When a root canal infection is very severe, it can lead to tooth pain and many other problems. Sometimes to alleviate the pain, it is necessary to extract a tooth.
Tips for Preventing Tooth Decay
The best ways to prevent tooth decay from happening is to follow these simple tips:
Brush your teeth at least twice a day (ideally after every meal)
Floss your teeth at least once a night (ideally after every meal)
Avoid snacking on sugary junk food and snacks
Visit your dentist regularly for routine cleaning and maintenance
Treatment Options When You Are Missing Teeth
When it comes to replacing missing teeth, there are many options to consider. Removable dental bridges, partial dentures, and full dentures are common options. Some patients opt for dental appliances that are held in place with dental implants, which are artificial tooth roots surgically embedded into the jawbone and gum tissue.
We can go over all of these options with you in greater detail during your visit to the practice.
Speak with Dr. Andrew Glenn About Treating Tooth Loss
For more information about treating tooth loss and preventing tooth decay, be sure to contact our advanced dental care and oral surgery center today. Dr. Andrew Glenn and his team will help you smile with confidence again.
Related to This