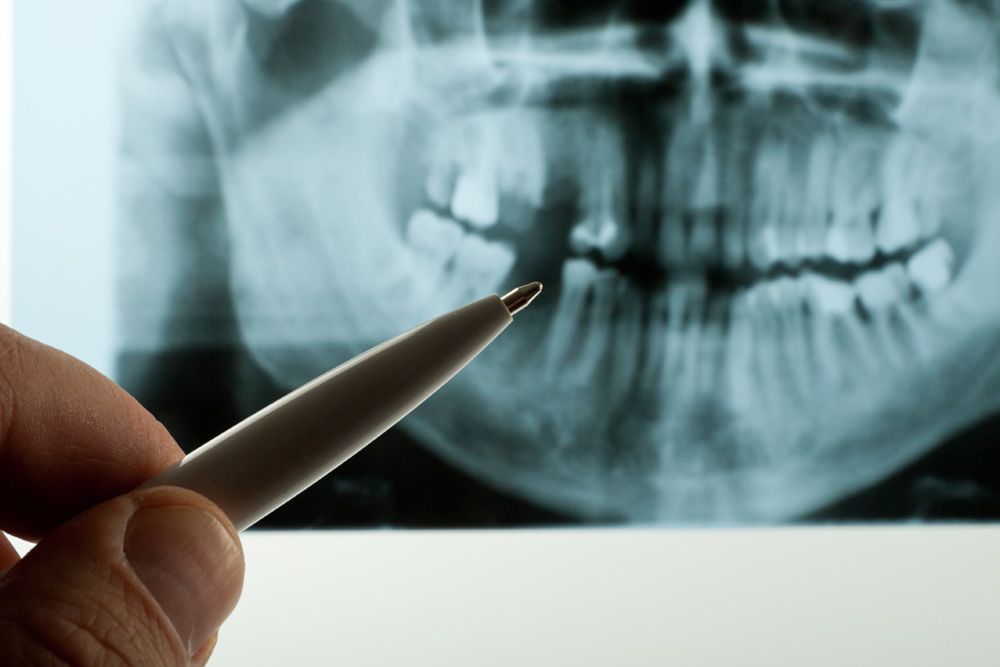 Bacteria are attracted to the teeth because of the sugars, starches, and food particles that are left behind after a patient eats or drinks. Unfortunately, the acids produced by these bacteria can damage tooth enamel and cause tooth decay. Mild to moderate cases of tooth decay can be treated with a dental filling. Even more advanced stages of decay can usually be treated with a crown so that the natural tooth can be saved. However, when a tooth is severely damaged,
oral surgery to extract the unhealthy tooth
may be necessary. Dr. Andrew R. Glenn is an experienced oral surgeon who offers the extraction of unhealthy teeth so that his Lincoln, NE patients can avoid more extensive oral health problems.
When Is Extraction Necessary?
When oral health problems develop Dr. Glenn always recommends addressing the problem with conservative dental treatments first. Whenever possible, it is Dr. Glenn's goal to restore a damaged tooth so that patients can preserve their full set of natural teeth. Unfortunately, while most damaged teeth can be saved, there are cases when extraction is necessary.
Tooth extraction may be appropriate when a root canal infection develops, damaging the pulp (or center of the tooth) so severely that the tooth's nerves and roots begin to die. Severe infection can also cause damage to the gum tissues and jaw bone. If a tooth is damaged so severely that it cannot be saved, then tooth extraction is a patient's best option for restoring good oral health.
Tooth Extraction
Tooth extraction may not sound like a very pleasant procedure, but Dr. Glenn is very gentle with his patients and does his best to ensure that they remain comfortable throughout treatment. Prior to extracting the tooth, Dr. Glenn will thoroughly numb the treatment area with local anesthetic. If the damaged tooth is still intact, extraction will be a very simple procedure. To extract a whole tooth Dr. Glenn will gently loosen it until it can be completely pulled from the gum line.
When a tooth is broken, or if the roots are fractured, the procedure will be more complex. Fractured teeth will need to be surgically removed to ensure that all pieces are removed from the gum line. Still, with Dr. Glenn's care and expertise, patients can be confident that the tooth extraction procedure will be a successful one.
Restoration
Extracting unhealthy teeth is important for preventing oral health problems from spreading to adjacent teeth. However, to fully restore the health of the smile, extracted teeth will need to be replaced. Dr. Glenn offers dental implant surgery, which allows for the replacement of missing teeth with the strongest and most durable restoration available. Dental implants anchor crowns, bridges, or dentures directly to the jawbone, providing patients with a restoration that is nearly identical to the natural teeth in form, function, and aesthetics.
Schedule an Appointment
Unhealthy teeth compromise oral functions, diminish the beauty of the smile, and put adjacent teeth at risk. If you are concerned about the health of your smile and would like to find out if it is time to consider tooth extraction, schedule an appointment with Dr. Andrew R. Glenn at your earliest convenience.
Related to This