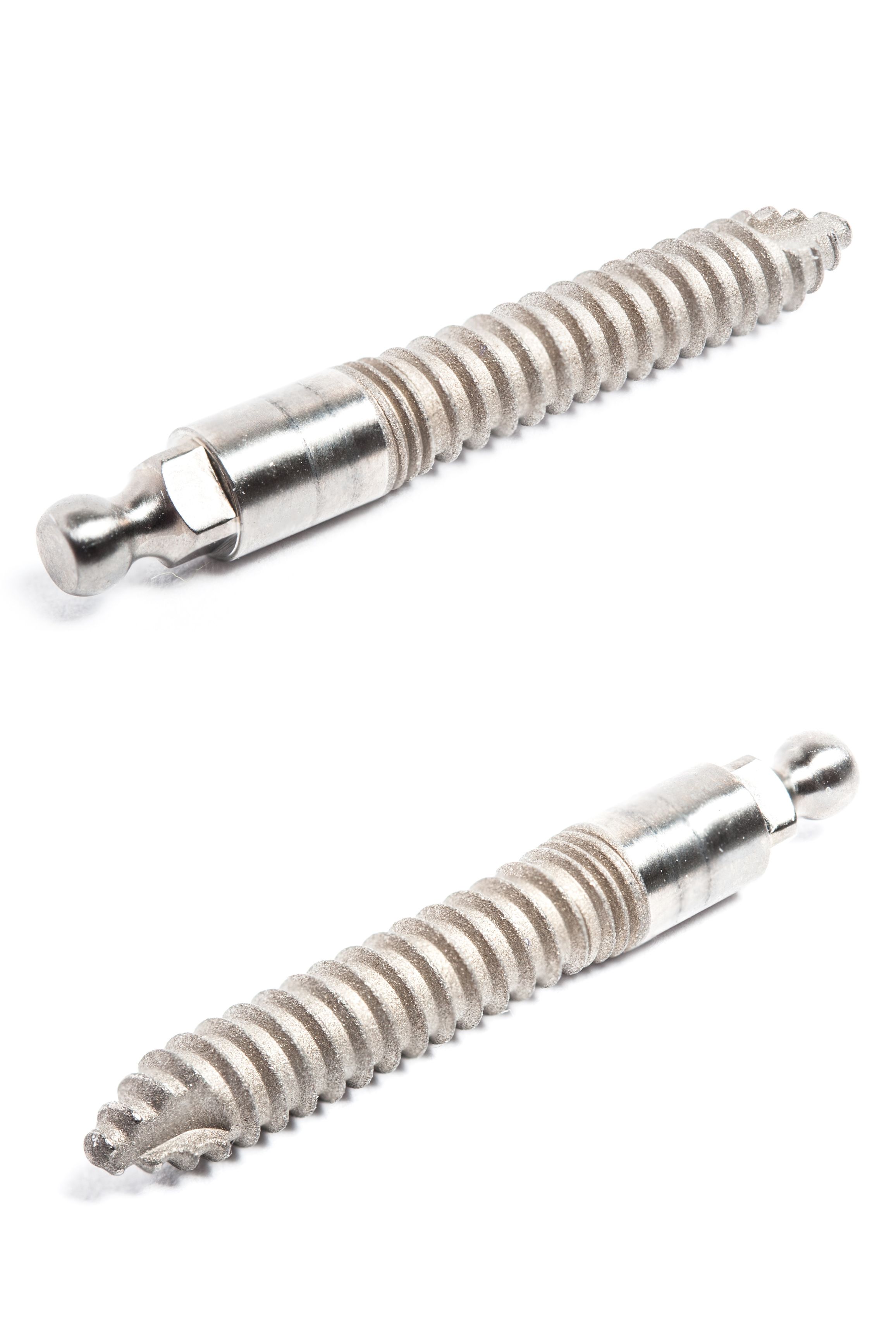 The team at our Lincoln dental care center believes in giving patients the info they need to make smart choices about their dental care needs. That's why we take time to explain
the risks and benefits of dental implants
. Knowing both means understanding the treatment process and what it entails.
While we talk advantages and disadvantages of treatment a lot, we rarely get to consider the history of certain procedures. With that in mind, let's take a moment to cover the fascinating history of dental implants.
Dental Implants in the Ancient World
You may not have expected this, but dental implants have a history that goes back thousands of years.
About 4,000 years ago in China, people were using bamboo pegs to replace their teeth. In ancient Egypt 3,000 years ago, a pharaoh had a copper tooth hammered into place after death. A similar finding involve an iron false tooth found at a Celtic grave in France, estimated to have been hammered into place 2,300 years ago. There are also numerous references to people 2,000 years ago trying to replace their missing teeth with animal teeth.
In most of these cases when a false tooth was placed during life, the body rejected the false tooth.
Dental Implant in the Age of Discovery
Building from the use of animal teeth, a number of experiments were conducted in the 1700s that involved the use of human teeth taken from cadavers. Dr. John Hunter was able to successfully fuse a human tooth with the comb of a rooster, finding that the rooster's tissues grew into the pulp of the human tooth.
An early and ultimately unsuccessful dental implant was placed by J. Maggiolo in 1809. This was a gold crown placed into the tissue of a freshly extracted tooth. Inflammation of the gum led to rejection of the implant.
Attempts at Implant Dentistry in the Early 20th Century
Implant dentistry made major strides forward in the 20th century, as early dental implant systems were being developed and refined. Among these was the Greenfield implant system, which used an iridioplatinum implant topped by a gold dental crown. While many of these implant systems failed due to rejection, dental surgery was getting on the right track.
1952 - Titanium Used as a Biocompatible Metal
The big step forward can in 1952, when titanium was found to be compatible with living human tissues. This discovery, however, came about by accident.
Swedish physician Dr. Per-Ingvar Branemark was conducting research on blood circulation in rabbits and used a titanium chamber designed that Cambridge University utilized for a separate study in 1950. Quite by accident, Dr. Branemark has discovered osseointegration, the process by which implants fuse with the living tissues of a body.
1965 - The First Successful Dental Implant Surgery
Building on his serendipitous discovery, Dr. Branemark went on to perform the first successful human dental implant surgery in 1965. The first dental implant design was cylindrical, though Dr. Branemark would refine his design into a tapered form.
Implant Dentistry Today
We know we've stopped with a major innovation 50 years ago, but that's because the basics have been covered in terms of the birth of implant dentistry. We'd be happy to go into more detail about further refinements and improvements in dental care when you stop by for a visit.
Learn More About Implant Dentistry
For more information about dental implants and how they can help you have a healthy and beautiful smile, be sure to contact our advanced oral surgery and restorative dentistry center today. We look forward to your visit and discussing these matters with you in greater detail.
Related to This