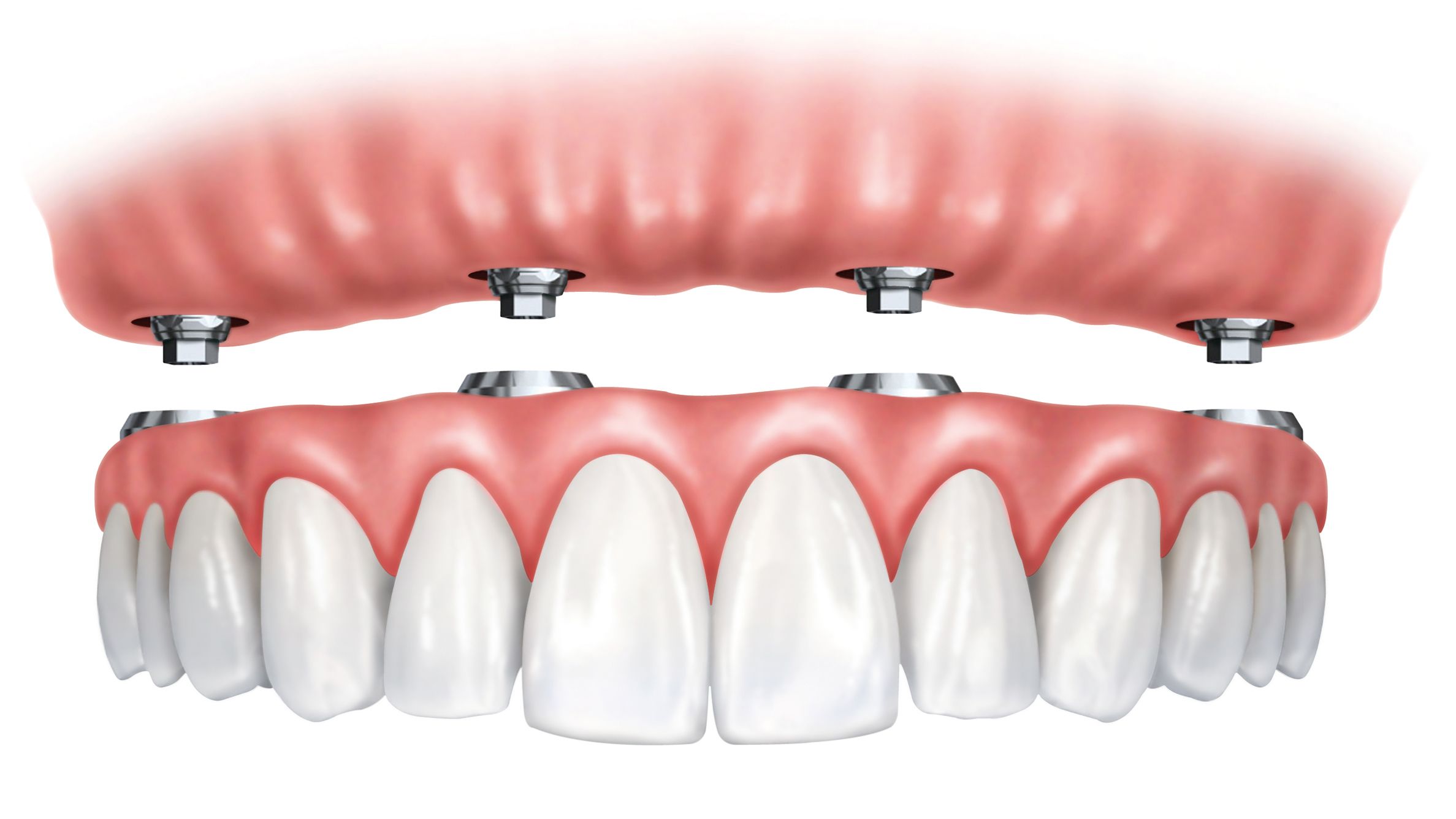 Missing teeth can lead to a number of problems, but thankfully there's
All-on-4® dental implants treatment
. All-on-4® refers to the use of just four dental implants to support a full denture. The dental implants are anchored into the jawbone and gum tissue. In essence, they function just like natural tooth roots, meaning a high level of stability for full dentures.
This revolutionary procedure offered at our Lincoln practice means excellent stability of a denture, great aesthetic results, and restored function to a patient's smile. These are all reasons why so many people are interested in All-on-4® treatment, but not everyone is a candidate.
General Candidacy for All-on-4®
Good candidates for All-on-4® are people who are at least 18 years old who have suffered from serious tooth loss. In most cases, All-on-4® patients tend to be older, generally from middle age to their golden years.
Since oral surgery is involved with All-on-4® treatment, candidates should be in good overall health such that the surgery does not post any risk to overall wellness. During the consultation process, a patient's dental history and medical history can be considered to assess candidacy for All-on-4®.
Extent of Tooth Loss
All-on-4® is ideal for people who have lost most or all of their teeth along the dental arch. If there is a single tooth or a few teeth remaining, these teeth may be extracted in order to accommodate the dental implants for treatment.
Patients who are just missing a single tooth or a few teeth would be poor candidates for All-on-4® treatment. Dental implants can still be used to support dental crowns or a dental bridge in these cases, however. Candidacy for these options can be discussed as part of a consultation.
Necessary Jawbone and Gum Tissue Density
In order to support dental implants, there must be enough jawbone density and gum tissue in place. A lack of sufficient bone and gum tissue means that a patient will not be eligible for All-on-4® or any dental implants. One of the unfortunate side effects of tooth loss is gum recession and the loss of bone density in the jaw. People who have been missing teeth for a long time may simply not be candidates for All-on-4®.
Thankfully, there are bone grafting and gum grafting procedures available that can help make people eligible for dental implants. Undergoing these procedures will increase the treatment time by a few months, so patients must keep that in mind.
Realistic Expectations About Treatment and Healing
When dental implants are placed, it's important that they fuse with the jawbone. This process is known as osseointegration. This ensure proper stability and hold of the denture.
Patients should have realistic expectations about the healing process and the side effects of oral surgery. Knowing all of the risks and benefits associated with treatment is also important. Having realistic expectations about All-on-4® often leads to better overall outcomes.
Learn More About All-on-4®
For more information about All-on-4® and how it can help you smile with renewed confidence, be sure to contact our advanced oral surgery center today. We look forward to your visit and discussing how to make you smile look its very best.
Related to This