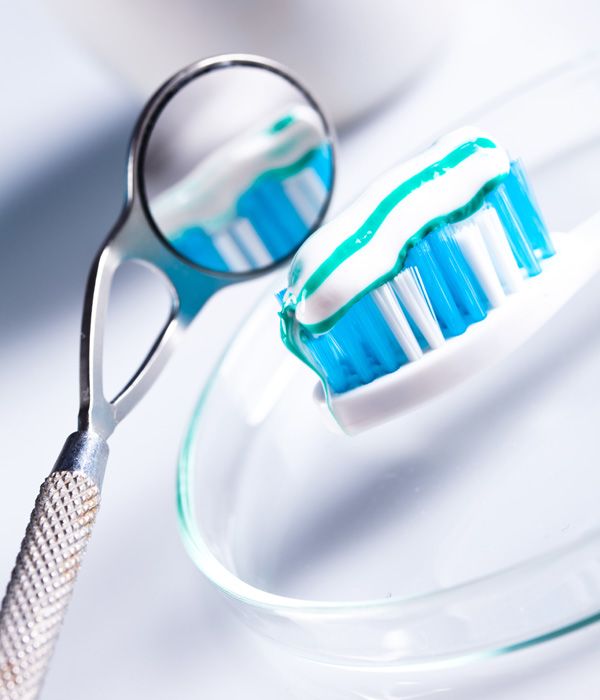 Missing teeth can significantly limit your dental function and prevent you from smiling with confidence, especially if you are missing an entire arch of teeth. In addition, if tooth loss is left unaddressed, it can lead to oral health concerns, such as loss of bone, gum recession, and shifting teeth. When tooth loss is severe, it can even lead to changes within the structures of your face.
Board certified oral surgeon, Dr. Andrew R. Glenn offers a variety of dental implants, including All-on-4®, at his Lincoln, NE practice to provide patients with a realistic and long-term tooth replacement solution. This innovative implant system requires the placement of four dental implants to support an implant-retained denture. During your consultation, Dr. Glenn will discuss this treatment method in detail, addressing any of your concerns to ensure you achieve a smooth recovery. Below are the basic All-on-4® aftercare instructions to be aware of:
Keep Your Mouth Clean
Following a proper oral hygiene regimen is crucial to everyday oral care, but even more so after surgery. Keeping your mouth clean is the best way to prevent infection from developing. Beginning the day after surgery, it's important to brush your teeth after each meal. Be sure to use a soft bristle toothbrush and gentle techniques to avoid disrupting the surgical site. Using dental waterpik can help flush out trapped food out from under your denture and around your implants.
Managing Side Effects
After the implants are placed, you may experience soreness, light bleeding, and swelling. This is completely normal. Taking medications as directed and resting with your head elevated can reduce side effects. We also recommend biting down on a damp piece of gauze for about 30 minutes to stop bleeding. If bleeding persists, change out the gauze and rest for an additional 30 minutes. You can also apply ice packs in 20-minute intervals to the outer jaw for the first few days to minimize swelling and soreness.
During this time, it's important to monitor your mouth for any signs of infection. This can include prolonged bleeding, increased pain, followed by fever or skin that's hot to the touch.
What to Eat
You will be limited to what foods you can eat for the first few days to avoid dislodging the implants. We recommend consuming plenty of fluids and high protein shakes and smoothies. Once the numbness is gone, you can begin consuming other foods. A soft foods diet is required for the first six weeks. This can include:
Scrambled eggs
Oatmeal
Soups
Mashed potatoes
Macaroni and cheese
Applesauce
Pudding
Soft breads
Avoid eating or drinking anything too hot or spicy to prevent irritation.
Take it Easy
Patients who rest for the first 48 to 72 hours and follow their post-surgical instructions diligently have a greater chance of healing successfully. Even if you feel good the next day, it's important to take it easy and rest as much as possible. Overdoing it can place you at risk for infection and even dental implant failure. After the first two days, you can resume normal activity.
Are You Missing Teeth?
To learn more details about All-on-4® dental implants and how they can benefit you, contact our office today online to schedule your consultation with Dr. Glenn.
Related to This