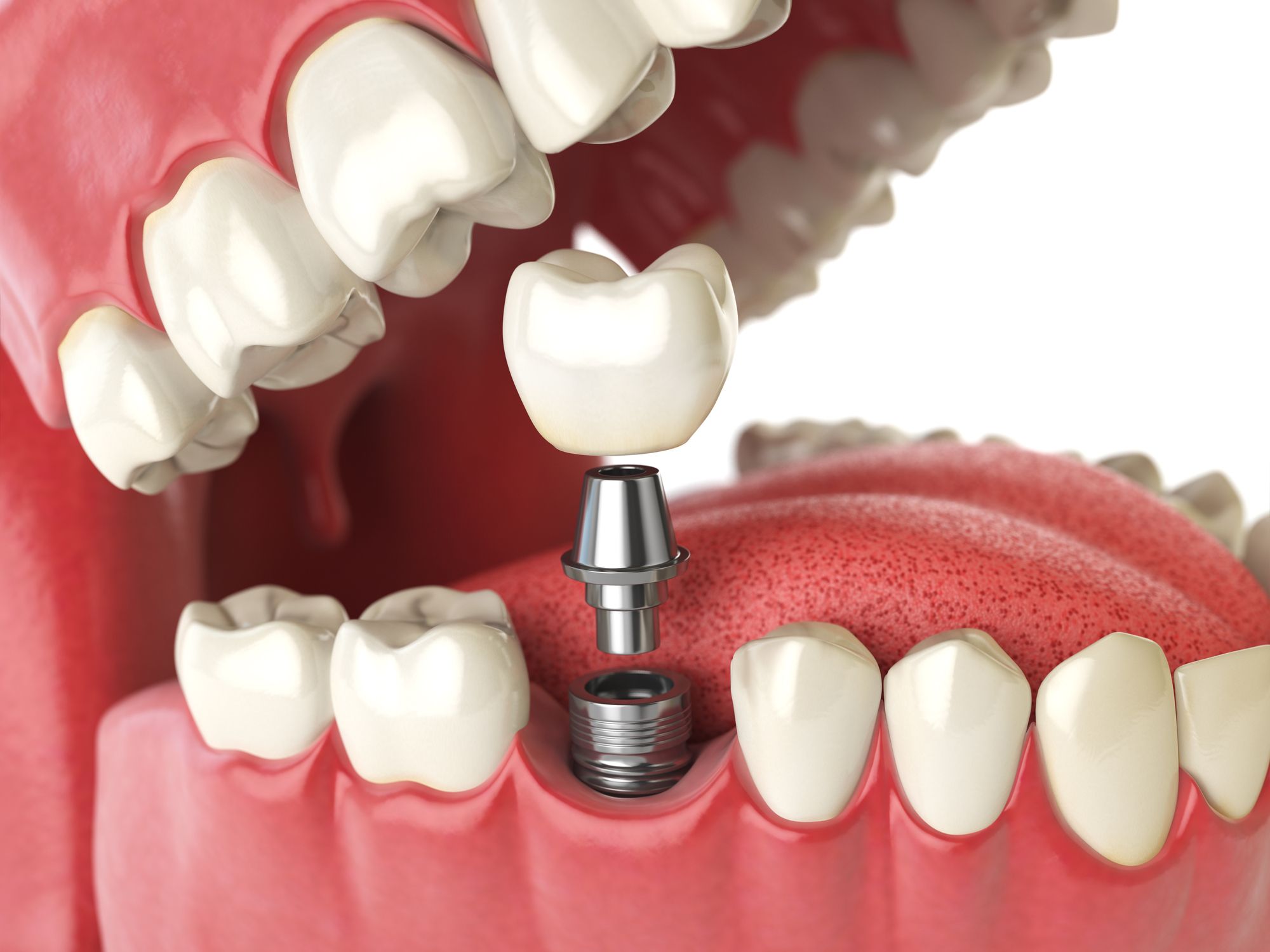 Anytime you undergo a surgical procedure, inflammation is part of the natural healing process. Therefore,
dental implant surgery and swelling
is common. Fortunately, Dr. Andrew R. Glenn can help his
Lincoln, NE
patients experience a successful and speedy recovery following
dental implant placement to replace missing teeth
. By familiarizing yourself with these simple guidelines, you can be well informed and prepared for your dental implant surgery.
Anti-inflammatory Medications
One of the most effective things you can do to minimize post-operative swelling is to take over-the-counter NSAIDs, such as ibuprofen or naproxen. It is preferable to take these medications proactively, before discomfort begins. By doing so, you can stay ahead of the pain and actively reduce swelling. Take NSAIDs as directed by your doctor, for up to several days following your procedure.
Antibiotic Therapy
In most cases, antibiotics are prescribed to help prevent infection during the healing process. It is extremely important that you take the antibiotics exactly as directed, and that you finish the entire prescription, unless otherwise stated.
Cold Compresses
For the first 24 hours after your dental implant surgery, the use of ice packs or cold compresses can significantly reduce inflammation and swelling. A cold compress can be made by wrapping a bag of ice in a washcloth. Apply the compress to the outer jaw for 20 minutes, and then remove it for 20 minutes. Repeat this cycle as many times as possible during the first day of recovery. After the first 24 hours, a cold compress will still help to ease discomfort, but will no longer reduce swelling.
Minimize Activity
One primary mistake patients make following any kind of oral surgery is trying to do too much during the recovery period. When you exercise, engage in heavy activity, or perform heavy lifting, your heart rate rises. When this occurs, you run the risk of increased bleeding, swelling, and discomfort. It is important that you rest and minimize your activity level for at least 48 hours after surgery.
On the third day of healing, you can gradually reintroduce your exercise regimen, depending on how you feel. If you engage in cardiovascular exercise, we recommend that you take NSAIDs proactively to prevent further swelling and discomfort.
Oral Hygiene
While you will not be able to brush directly on the surgical site during the first few days of healing, it is still important to maintain optimal oral hygiene. You should brush and floss your other teeth normally, within your comfort level. To clean the surgical site, a gentle swish with a warm saltwater rinse can be helpful in soothing the tissue and promoting healing. You may also be given an antibacterial rinse to keep the area clean and healthy. These measures can help alleviate swelling and inflammation.
Oral Appliances
If you wear a prosthesis, such as a denture or a partial, we usually recommend that you leave the appliance out for the first few days. Because the tissue can swell, the appliance could potentially pinch the gum tissue and impede healing. As always, instructions can vary depending on each patient's need. Therefore, be sure to follow your dentist's instructions closely for optimal results.
Learn More about Dental Implant Surgery
If you are considering dental implants as your teeth replacement option, knowing what to expect can help with a smooth and successful recovery. To learn more, or to schedule an appointment with Dr. Glenn, contact us online or call our office at (402) 421-3401.
Related to This