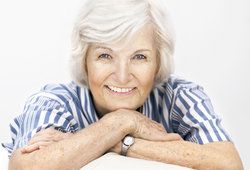 Most dentists consider dental implants to be the best restorative treatment for patients with missing teeth. These small titanium posts are surgically placed in the jaw to provide an unparalleled level of support to crowns, bridges, and dentures. For patients who are considering dental implants, cost is often a significant factor.
If you have concerns about the cost of dental implants, Dr. Andrew Glenn in Lincoln, NE, can tailor treatment to fit into nearly any budget. As specialist in oral surgery and implant placement, he is also able to offer lower prices than many other practices. Contact our practice today to learn more about the cost of dental implants.
Factors Affecting the Cost of Treatment
A dental implants treatment typically involves multiple factors that all affect the total cost. These factors include:
The number of implants placed: Costs increase when a patient will be receiving more than one implant. Dental crowns require one post, while complete dentures will need to be supported by at least four implants.
The type of restoration received: The size of your restoration and the materials used to manufacture it will also affect the cost of treatment. For example, a full denture will cost more than a single crown, and materials like zirconia are more expensive than standard porcelain.
Sedation: We offer several types of sedation to ensure our patients are comfortable during treatment. The type you select will impact the cost of your treatment.
Additional procedures: If you have suffered significant jawbone recession, you may need to undergo a bone grafting procedure before you can receive dental implants. This preparatory surgery is not included in the base cost of treatment.
We Strive to Make Dental Implants Affordable
Dr. Glenn works hard to provide high-quality treatment that is also affordable. As an experienced oral surgeon who has been performing dental implants procedures for many years, Dr. Glenn is able to offer lower costs than most other practices.
Additionally, we accept most major insurance plans as well as CareCredit℠, which offers zero- and low-interest financing plans to qualified patients. When you visit our practice for a consultation, we will work closely with you to plan a procedure that achieves your goals while staying within your budget, and a member of our caring staff will be happy to review the financing options available to you.
An Investment in Your Smile
Unlike other methods of tooth replacement, implants can last for the rest of your life, and they offer a range of benefits that simply cannot be matched by other restorative treatments. Most notably, implants help to halt jawbone recession and can prevent the need for additional restorative procedures in the future. Most patients feel the unique advantages provided by dental implants make them a worthy investment.
Schedule a Consultation Today
No matter if you are missing a single tooth or an entire row, a dental implants treatment can help to restore the look and function of your smile. If you would like to learn more about the cost of a dental implants treatment, schedule a personal consultation with Dr. Glenn today.